Table Mountain
National Park
Travel tips you can trust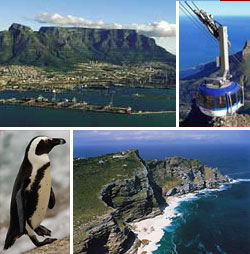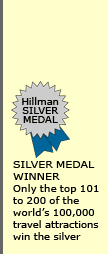 Why Table Mountain
National Park
is special
The park is home to two world-famous landmarks: Table Mountain and Cape Point (see montage photos 1 and 4). The Table Mountain National Park also offers interesting pursuits like Boulder Beach, Silvermine, Signal Hill, and Chapman's Peak Drive.
Table Mountain
National Park
tips and insights

Table Mountain
The north face of this flat-top mountain provides Cape Town's iconic backdrop.
Table Mountain's top rim has a breathtaking viewpoint, which you reach by trail or cable car. The latter slowly spins 360 degrees as it moves, giving you a changing view of the sea, mountains, and Cape Town.
Even though it's warm in Cape Town, bring an extra layer of clothing because you will be in a windy spot over 1,000 meters (3,500 feet) above sea level.

Cape Point
This craggy-cliff cape (see photo) lies about 60 kilometers (35 miles) south of Table Mountain. Cape Point is the southern tip of the Cape of Good Hope - and can be treacherous in stormy seas, as shipwrecks attest.
Many people erroneously believe that Cape Point is Africa's southernmost tip. The true spot lies much farther east on the South African coast. Another misconception is that the Atlantic Ocean meets the Indian Ocean near Cape Point.

Location in South Africa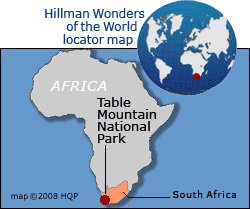 Learn More

for next Table Mountain page
Know my other
South Africa tips and insights
Kruger National Park
Table Mountain NP
Cape Town & environs
Drakensberg Mountains
Phinda
Kimberly Diamond Mines
Panorama Route
South Africa Wonder map
Honorable mentions
Country facts & tidbits
Big 5 safari animal photos
Most famous foods


World's Top 100 Wonders
World's Top 1000 Wonders
Site map
My credentials
About my website and criteria
Reader testimonials