Masai Mara safaris
Safari tips you can trust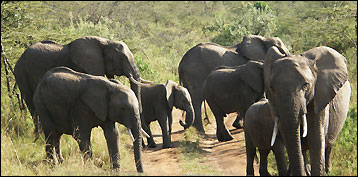 Masai Mara
tips & insights

Kenya's best
The Masai Mara is the best Game Reserve in Kenya. But the Serengeti in neighboring Tanzania is superior because it provides visitors with a better overall safari experience.

Kenya vs Tanzania for details

Serengeti relationship
The Masai Mara is a natural extension of Tanzania's Serengeti National Park, with which it shares the famous Serengeti Migration.

Animal crossings
The above two game venues also share a fenceless international border, though the hordes of migrating animals are oblivious to the Kenyan-Tanzanian boundary as they cross it twice a year.

Name
This game reserve was once called the Serengeti. In 1961, it was renamed Masai Mara in honor of the Masais, the indigenous tribal people who still herd their cattle and goats within the game reserve.

Similarities
In many ways the Masai Mara is similar to its southern neighbor, the Serengeti National Park. For example, it has rolling grassland hills with scattered acacias. Forests occasionally interrupt the open landscape. And, all the major safari animal species can be found in it.

Dissimilarities
Key exceptions to the similarity are size (the Masai Mara is eight times smaller), safari tourist congestion (it's worse), and peak migration times (see my animated migration map on page two).

This page continues on page 2

to read it

More Kenya advice
Best Masai Mara lodges & camps
Other Kenya safari areas

Learn my other
safari tips & insights

Top 5 safaris
Top 10 safari mistakes
Kenya vs Tanzania

Botswana
Kenya
Kruger
Ngorongoro Crater
Serengeti
Tanzania

Big 5 safari animal list
Big 10 safari animal rankings
Animal facts and tidbits
What it's like on a luxury safari
Comprehensive safari locator maps

Photo by Klaus Wilken - CC BY-SA 3.0

World's Top 100 Wonders
World's Top 1000 Wonders
Site map
My credentials
About my website and criteria
Reader testimonials