Best
Botswana safaris
Safari tips you can trust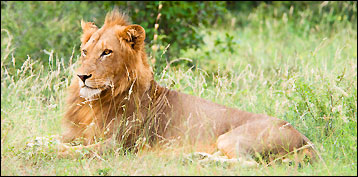 Best 3
Botswana safari areas

Okavango Delta
It is Botswana's most famous safari attraction - and is one of the world's greatest safari destinations.

The Okavango Delta is home to many private luxury safari camps and lodges.

It's also the world's largest inland delta. Rather than flowing into a sea, the seasonally overflowing river empties into a landlocked Kalahari Desert area.
Read my two other Okavango Delta pages:
Okavangto tips and insights
Best Okavango lodges & camps

Moremi
The Moremi Game Reserve overlaps the Okavango Delta (see map on my Okavango Delta web page). Moremi is Botswana's most beautiful safari area and is flanked by many private game preserves.

Chobe
It is Botswana's second best wildlife area (after Okavango/Moremi) - and is known for its many elephants. Unfortunately, its very northern part can be touristy. Reason: Many tourists visiting Victoria Falls make daytrips (2 hours away by car).
Game area locator map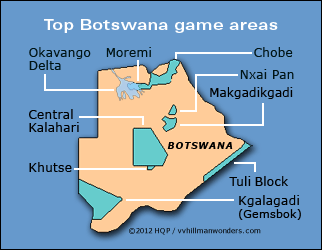 Learn More

for my tips and insights on
the top 5 runner's up

to know when to go on
a Botswana Safari
Learn my other
safari tips & insights

Top 5 safaris
Top 10 safari mistakes
Kenya vs Tanzania

Botswana
Kenya
Kruger
Ngorongoro Crater
Serengeti
Tanzania

Big 5 safari animal list
Big 10 safari animal rankings
Animal facts and tidbits
What it's like on a luxury safari
Comprehensive safari locator maps

Photo by Chris Eason - CC BY 2.0

World's Top 100 Wonders
World's Top 1000 Wonders
Site map
My credentials
About my website and criteria
Reader testimonials