Kenya vs Tanzania
safaris
page 2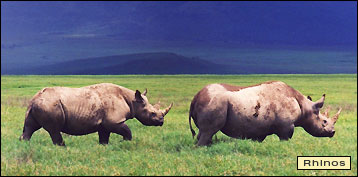 Neophyte vs.
knowledgeable opinions
The two opinions are completely opposite of each other:

First-time safari-goers
Most novice safari-goers automatically choose the Masai Mara instead of the Serengeti. This is not because Kenya has the most merit (it doesn't). One reason is Kenya is the world's most famous safari country and many people associate fame with being the best.

Seasoned safari-goers
Most travelers who have visited both the Masai Mara and the Serengeti believe the latter offers a superior safari experience.
In fairness to
the Masai Mara ...
It's still worth visiting. My advice: If your first African safari trip will go to either Kenya or Tanzania but not both, then choose Tanzania. If your schedule allows both countries, definitely do both.
Learn More

for Kenya vs Tanzania page 1
Learn my other
safari tips & insights

Top 5 safaris
Top 10 safari mistakes
Kenya vs Tanzania

Botswana
Kenya
Kruger
Ngorongoro Crater
Serengeti
Tanzania

Big 5 safari animal list
Big 10 safari animal rankings
Animal facts and tidbits
What it's like on a luxury safari
Comprehensive safari locator maps

Photo by Rob Qld - CC BY-SA 2.5

World's Top 100 Wonders
World's Top 1000 Wonders
Site map
My credentials
About my website and criteria
Reader testimonials