Bali
tips you can trust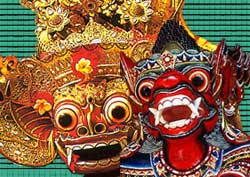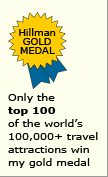 Why Bali
is special
It is a traveler's dream come true. It's beautiful and serene - and offers you an exciting variety of things to do and see.
---
Top 10
attractions
---
Bali rice terraces
The island has the most beautiful rice terraces on our planet. Don't miss the one north of the village of Tegallalang.

rice terraces to learn more.
---
Dance & music
These cultural performances include the celebrated barong, legong, and monkey dances - and the mesmerizing gamelan orchestras.

dance & music to learn more.
---
Arts & crafts
Bali is internationally famous for its painters, wood carvers, stone sculptors, silversmiths, and other artists and craftsmen.

Balinese arts & crafts to learn more.
---
Temples & ceremonies
Over 10,000 temples dot the island. And fascinating temple ceremonies occur daily.

temples to learn more
---
Ubud experience
A visit to Ubud generates lasting memories. There are many cultural performances as well as art galleries and ethnic restaurants.

Ubud to learn more.
---
for





click PAGE TWO



Runners' up


Bali tip sheet

Bali attraction map

Best 5 nearby islands
---

---

---