Bali's
Kuta experience
Travel tips you can trust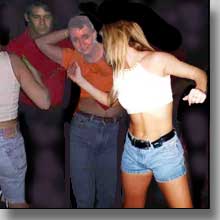 Why
the Kuta scene
in Bali is special
Some say Kuta is Bali's fun vacation spot, others go out of their way to avoid it. If you're young or young at heart and love being where the action is, you'll agree with the first assessment.
If you're older and more sedate, it is probably not the place to stay. The town is commercialized and is neither attractive nor romantic. Its main arteries are traffic clogged. Still, it warrants at least a brief visit. It gives those staying in quieter places a change of pace. It has interesting shopping and dining.
Kuta Beach

Nice sand and surf
The town is blessed with a long, beautiful white sand beach along the warm Indian Ocean. Two decades ago this beach was a tranquil paradise for sun worshipers, but today it is packed with tourists and many pushy hawkers.
Swimmers take note that the ocean undertows and riptides along Kuta Beach can be dangerous, particularly to inexpert swimmers. (For safety advice, click Beaches and read the page's "Swimming" paragraph.)
Kuta's nightlife

World famous
The most exciting time for a "check it out" visit to Kuta is after the sun goes down. Its streets, sidewalks, bars and clubs teem with energy. While the nightlife in the rest of Bali generally snoozes by 9 p.m., it pulses into the wee hours.
Learn More

for Kuta - Page 2
Read my Bali pages


Rice terraces


Dance & music


Arts & craft


Temples


Ubud


Sports


Luxury resorts


Kuta


Food


Beaches

Bali tip sheet
Bali attraction map
Best 5 nearby islands

World's Top 100 Wonders
World's Top 1000 Wonders
Site map
My credentials
About my website and criteria
Reader testimonials