Best Kenya safaris
page 2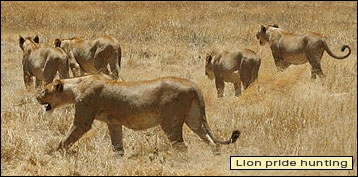 More leading
Kenya safari areas
Continued from page 1

Meru
The lioness Elsa of the best-selling Born Free book resided here.

Mount Kenya
This reserve is home to several lodges and camps, including the globally celebrated Mount Kenya Safari Club.

Nairobi Park
This small wildlife venue sits just outside Nairobi city, making it convenient for safari daytrippers.

Sanburu
The park is relatively arid, so the river banks attract wildlife, creating good game viewing opportunities.

Above list begins on previous page

to see it

Locator map

More Kenya advice
Masai Mara - Safari guide
Masai Mara - Best lodges & camps
Learn my other
safari tips & insights

Top 5 safaris
Top 10 safari mistakes
Kenya vs Tanzania

Botswana
Kenya
Kruger
Ngorongoro Crater
Serengeti
Tanzania

Big 5 safari animal list
Big 10 safari animal rankings
Animal facts and tidbits
What it's like on a luxury safari
Comprehensive safari locator maps


World's Top 100 Wonders
World's Top 1000 Wonders
Site map
My credentials
About my website and criteria
Reader testimonials