Interesting Antarctica
facts & tidbits
Cruise tips you can trust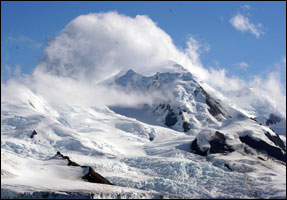 Conversation pieces

The human experience

No human eye saw Antarctica until about 230 years ago.

Today, some 45,000 tourists per year visit Antarctica.

Approximately two-thirds of those visitors make Zodiac-style landings.

Most of the rest do sail-by cruises (no landings).

The remainder takes sightseeing flights (big planes, no landings), air/land tours (visit research stations, perhaps the South Pole), and high-adventure-sport tours (such as skiing or climbing in Antarctica's interior).

Thousands of scientists and support staffers work at Antarctica research stations during the summer season. Some stay over for the long, dark winter.

Cruise ships
50 cruise ships, more or less, currently sail to Antarctica. About half carry fewer than 100 passengers.

Private yachts
Some small private yachts with space for six or so people sail to the continent. (I saw several of them anchored in bays).
Click blue link below for more
Antarctica conversation pieces


Best 3 Antarctica cruise ships
When to go
Who should go - and not go
Small versus big ship
Itineraries
Costs
What-to-pack checklist

Zodiac landings
How to identify penguins
Antarctica history in brief
Interesting facts & tidbits
Glossary
More pointers
Photo gallery

Top 10 experiences
Suite photos
Deck plans
Onboard enrichment
Dining & entertainment
Other onboard activities
Silver Explorer ship

Antarctica Cruise - Home page
Top 10 wonders of Antarctica

World Wonders - Top 100 rankings
World Wonders - Top 1000 list
My credentials
About my website and criteria
Reader testimonials
Site map


World's Top 100 Wonders
World's Top 1000 Wonders
Site map
My credentials
About my website and criteria
Reader testimonials