Alcobaca Monastery
Travel tips you can trust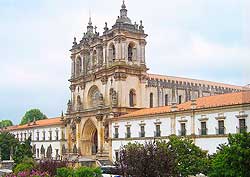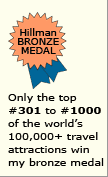 Why the
Alcobaca Monastery
is special
This medieval wonder is renowned for its interior architectural designs and for its artistic royal tombs. During its heyday, the Alcobaca Monastery was one of the most influential in Europe.
Top 3
Alcobaca Monastery
attractions

Tombs of King Pedro I
and his mistress
Each of these 14th century marble sarcophagi is majestically carved in relief. They were commissioned by Pedro for himself and his mistress Ines de Castro, who was murdered by his father.

Church
The nave of the Roman Catholic church measures about 100 meters (330 feet) in length, making it Portugal's largest. The interior design is simple yet elegantly imposing.

Cloisters
The "Cloisters of Silence" is the largest on the Continent.
More
Alcobaca Monastery
tips & insights

Construction in brief
The Alcobaca Monastery was conceived by the 12th century King Alfonso I and completed in the 13th century. Subsequent modifications and additions followed, especially in the 18th century.

Now a museum
The site is no longer consecrated. It's a National Monument museum.

Location in Portugal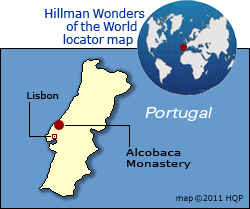 Know these Portugal tips and insights
Lisbon
Alfama
Belem Tower
Jeronimos Monastery
St George's Castle
Near of Lisbon
Alcobaca Monastery
Evora Historic Center
Obidos Castle & Town
Queluz National Palace
Sintra
North of Lisbon
Douro Valley
Oporto Historical Center
South of Lisbon
Algarve Coast
Azores
Madeira Islands
Photo by Portuguese eyes - CC BY 2.0

World's Top 100 Wonders
World's Top 1000 Wonders
Site map
My credentials
About my website and criteria
Reader testimonials