Grossglockner
Alpine Road

Travel tips you can trust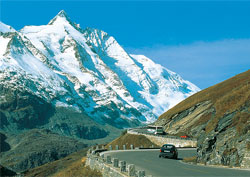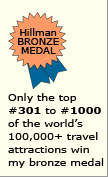 Why the
Grossglockner Alpine Road
is special
This winding, sometimes steep 48-meter (30-mile) long road boasts one of Europe's most scenic mountain drives.
Grossglockner Alpine Road
tips and insights

Top 2 views

Grossglockner Mountain
Its 3,798 meter (12.461 foot) pyramidal peak is the highest in Austria and second highest in the Alps. See photo above.

Pasterze Glacier
Though receding, this glacier is still impressive and Austria's longest.

Best
Grossglockner Alpine Road
viewpoint
It's at and near the Kaiser Franz Joseph's Hohe visitors center. Grossglockner Mountain majestically soars above you and the Pasterze Glacier lazily stretches below you.
The visitor center has educational videos and exhibits, as well as eating facilities.

Route
The Grossglockner Alpine Road links the Austrian states of Salzburg and Carinthia. It ascends 2,500 meters (8,200 feet) while passing by alpine forests, serene meadows, and rugged snow-capped peaks.

Biker's paradise
Motorcyclists love riding through the picturesque, fresh-aired mountainscape. Many come.

When to go
The Grossglockner Alpine Road is open to visitors only from early May through late October. Severe wintry conditions impede crossings the rest of the year.
Low-lying clouds can hide the mountain peaks and sometimes even the glaciers. Since the toll fee is about $40 per passenger car, delay your journey until weather forecasters promise a relatively clear day.

Location in Austria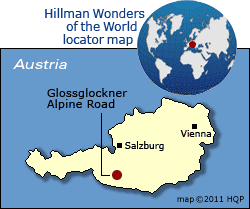 Know these Austria tips and insights
Vienna
Belvedere Palace
Hofburg Palace
Kunsthistorisches Museum
Schonbrunn Palace
Spanish Riding School
St Stephen's Cathedral
Vienna State Opera House
Beyond Vienna
Danube Cruise multi-national
Eisriesenwelt Caves
Grossglockner Alpine Road
Melk Abbey and its Church
Salzburg Old Town/Castle
Rankings
Top 5 Austria Wonders
Photo Grossglockner Hochalpenstrassen

World's Top 100 Wonders
World's Top 1000 Wonders
Site map
My credentials
About my website and criteria
Reader testimonials