Danube Cruise
Travel tips you can trust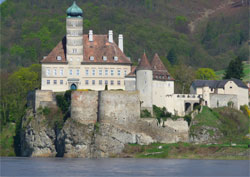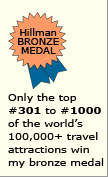 Visit my three-page
Danube cruise section
on my website

Danube Cruise Section
for my candid answers
to these important questions:

Why is a Danube cruise special?

When is the best and least desirable time to go?

Which direction is best, upstream or downstream?

Is the upper portion of the Danube River more interesting than the lower segment?

How long is the river?

Where does it start and end?

What countries besides Austria border it?

What are the best cruise-stop cities along the river?

Is the "Blue Danube" really blue as the famous song indicates?

Why is it considered the world's most international river?

Is it less busy than the Rhine?

What's included and not in the fare?

Why should you select a ship that communicates mainly in your language?

What is the dress code aboard and during shore excursions?

Are there theme cruises that suit particular interests?

Location in Austria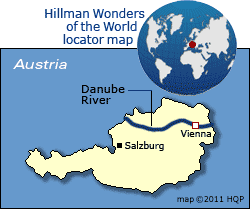 Know these Austria tips and insights
Vienna
Belvedere Palace
Hofburg Palace
Kunsthistorisches Museum
Schonbrunn Palace
Spanish Riding School
St Stephen's Cathedral
Vienna State Opera House
Beyond Vienna
Danube Cruise multi-national
Eisriesenwelt Caves
Grossglockner Alpine Road
Melk Abbey and its Church
Salzburg Old Town/Castle
Rankings
Top 5 Austria Wonders
Photo by Alisharusher - CC BY 2.0

World's Top 100 Wonders
World's Top 1000 Wonders
Site map
My credentials
About my website and criteria
Reader testimonials