Ayutthaya Temples
Travel tips you can trust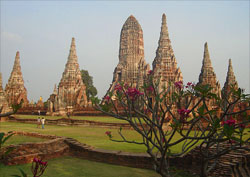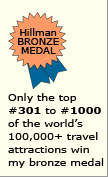 Why the
Ayutthaya Temples
are special
These ruins were once proud members of the ancient city of Ayutthaya. It was one of the world's largest, richest, and most resplendent cities in the 17th century.
Ayutthaya Temples
tips and insights

Must-see temples

Wat Mahathat
Photogenic because the exposed roots of a tree have a stranglehold on a sculpted Buddha's head. The site also features an interesting row of decapitated (by the Burmese) monkey statues.

Wat Phra Si Sanphet
Famous for its three soaring chedi (stupas).

Wat Phu Khao Thong
This large white temple seemingly sprouts out of a rice field landscape.

History in brief
Ayutthaya was founded in 1350 as the capital of the mighty Ayutthaya Kingdom and prospered for four centuries. This came to a sudden stop in 1767 when the invading Burmese army plundered and annihilated it.

More pointers

Ayutthaya is a popular day trip out of Bangkok because it is only a little over an hour away by a high-speed road.

The name is pronounced:
eye-yah-tye-yuh

Ayutthaya is a large island surrounded by three rivers and was once completely encircled by a lengthy defensive wall.

Visit the Historical Study Center Museum. It helps make its collection interesting by using modern presentation techniques.

Location in Thailand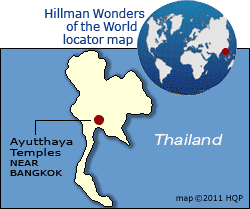 Know these Thailand tips and insights
In Bangkok
Floating Markets
Golden Buddha Statue
Grand Palace
Temple of Dawn
Temple Emerald Buddha
Temple Reclining Buddha
Beyond Bangkok
Ayutthaya Temples
Chiang Mai
Phanom Rung Hist Park
Prasat Hin Phimai
Phang Nga Bay
Phi Phi Islands
Phuket
Sukhothai Historical Park
More pages
Thailand wonders - Top 5 rankings
Thai cuisine - Famous dishes

World's Top 100 Wonders
World's Top 1000 Wonders
Site map
My credentials
About my website and criteria
Reader testimonials