Safari binoculars
mistakes
Safari tips you can trust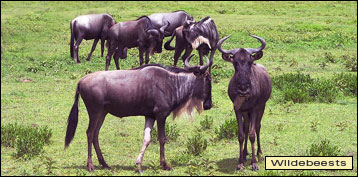 Not taking binoculars -
or taking the wrong ones

Binoculars are essential
Safari wildlife seldom comes as close as you would like.

Bring your own
Don't rely on the tour operator's brochure phrase "binoculars provided". Otherwise, you may have to share the promised binoculars with other tour members.

Defects
Even if you don't have to share the binoculars, they could be defective due to repeated misuse by hundreds of safari-goers before you.

Power
Under 8 power is too weak for safari-viewing purposes. For most people, over 10 power produces image shake.

Field of vision
It specifies how much you can view through your binoculars from left to right and top to bottom. The bigger the field of vision, the greater the area your binoculars will capture.
Learn More

to see more binocular mistakes
Learn the other
safari mistakes


Binoculars
Booking
Cameras
Clothing
Costs
Dining
Group tours
Guides and drivers
Health and safety
Learning
Tents
Timing
Transfers
Vehicle type
Top 10 mistake rankings


Top 5 safari destinations
Kenya vs Tanzania
What it's like on a luxury safari
Big 5 safari animal list
Animal facts & tidbits
Photo by Ryskas - CC BY-SA 3.0

World's Top 100 Wonders
World's Top 1000 Wonders
Site map
My credentials
About my website and criteria
Reader testimonials