Safari transfer
mistakes
Safari tips you can trust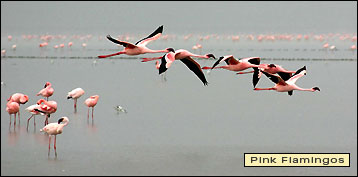 Not flying to the
lodges and camps
if you can afford it

Fly-in safari
You fly to and between the lodges and camps in small airplanes operated by regional airlines using local airstrips. A trip that uses such flights is called a fly-in safari. The local lodge or camp picks you up and arranges for a local safari vehicle and guide for your game viewing trips.

Cost
The incremental cost of a fly-in over a drive-in safari is about US$200 to US$500, per flight, depending on location and distance.

Time saver
Fly-in safaris save you considerable time. For instance, it takes 8 to 10 hours to drive from Arusha to a Central Serengeti lodge on the ground - an all-day and (for some people) monotonous affair. A fly-in trip takes about two hours, including the ground transfer times to and from the airports or airstrips.

Fly-drive
Some visitors take fly-drive safaris, a hybrid between a fly-in and drive-in safari. Typically, you travel by land vehicle except for your first and last legs, which are done in a regional transfer plane.


Overpacking
when using an
air transfer service

Limited space
Cargo and cabin spaces are limited on regional airlines. Consequently, if you have a lot of luggage, they may not be able to put your bags onboard with you. This would delay the delivery of your baggage. Check with the airline for possible restrictions on weight, dimensions, and bag type.
Learn the other
safari mistakes


Binoculars
Booking
Cameras
Clothing
Costs
Dining
Group tours
Guides and drivers
Health and safety
Learning
Tents
Timing
Transfers
Vehicle type
Top 10 mistake rankings


Top 5 safari destinations
Kenya vs Tanzania
What it's like on a luxury safari
Big 5 safari animal list
Animal facts & tidbits
Photo by Charles J Sharp -

World's Top 100 Wonders
World's Top 1000 Wonders

Site map
My credentials
About my website and criteria
Reader testimonials