Top 10
safari mistakes
#7 to 10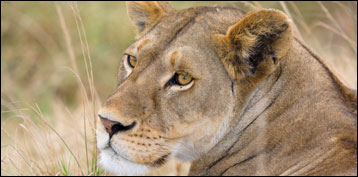 Top safari
mistakes #7 to 10

for #1 to 6

Tents

Some travelers book a budget tent campsite out of a romantic notion that it would be adventuresome. If you don't sleep well, you will doze during game drives.



Booking

Many visitors select safari booking websites carelessly. While most websites are reliable and trustworthy, some go in and out of business, leaving customers in the lurch.



Clothing

Some people nowadays wear the clichéd big-game-hunter safari outfit. Those who do get deserved smirks from the rest.



Cameras

Many visitors shoot photos when their vehicle is idling. Unless their camera or lens has a quality image stabilizer, their photos won't be sharp. It's best to wait until the driver turns off the engine.


Safari Mistakes #1 to 6

to read them
Learn the other
safari mistakes


Binoculars
Booking
Cameras
Clothing
Costs
Dining
Group tours
Guides and drivers
Health and safety
Learning
Tents
Timing
Transfers
Vehicle type
Top 10 mistake rankings


Top 5 safari destinations
Kenya vs Tanzania
What it's like on a luxury safari
Big 5 safari animal list
Animal facts & tidbits

World's Top 100 Wonders
World's Top 1000 Wonders
Site map
My credentials
About my website and criteria
Reader testimonials