Interesting Iceland
facts and tidbits
conversation pieces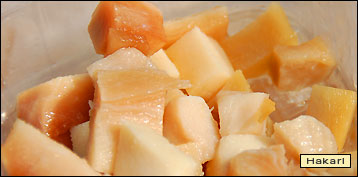 Iceland conversation pieces

Hakari - "Rotten shark"
This famous Iceland food is an acquired taste and smell. To most visitors, it has an off-putting flavor and a repugnant ammonia scent. To many locals and some visitors, Hakari is a treat.
"Rotten shark", as it is sometimes unfondly called, is made by burying a freshly caught shark in the ground for one to six months. During this fermentation process, poisons in the shark flesh are denatured and the meat becomes edible and safe to eat.
Typically, the aged meat is cut into small cubes for serving.

Other popular local
food specialties on
most visitors' "no eat" list
They include sheep testicles and sheep heads.

Water
Iceland's water is glacial and is one of the purest and safest in the world. You don't need to buy bottled water because the tap water is commendable.

Hidden People
Some Icelanders believe these tiny, seldom seen elves exist.
Learn More

for next Iceland facts/tidbits page
Know these
Iceland tips and insights
Top 5 Wonders of Iceland
Best 5 day trip tours
Blue Lagoon
Car rental, bus, and taxi tips
Dining and party scene
Flights to Iceland
Geysir Geothermal Field
Gullfoss waterfall
Hotel tips
Ice & Fire flight
Iceland Excursions
Interesting facts and tidbits
Jokulsarlon Glacial Lagoon
More tips and insights
Most interesting hotel
Myvatn Lake Region
Thingvellir National Park
Vatnajokull Glacier
Photo by Chmee2 - CC BY-SA 3.0

World's Top 100 Wonders
World's Top 1000 Wonders
Site map
My credentials
About my website and criteria
Reader testimonials